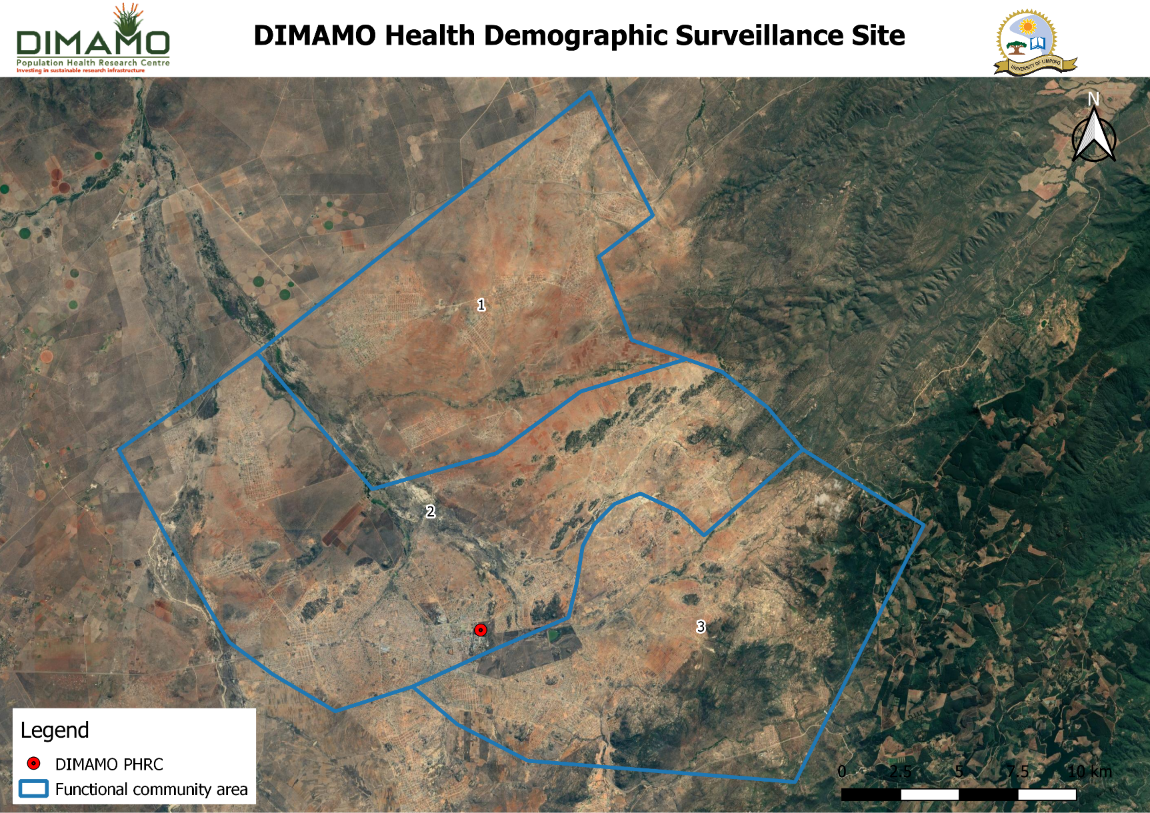 DIMAMO PHRC's history dates to 1995 when it began visiting households to record the name, age, and education of each household member, covering a total population of approximately 8,000 individuals. Over the years, the site has expanded its coverage, reaching approximately 42,000 individuals in 2010 and further expanding to encompass approximately 100,000 individuals in 2018. Currently, the population under surveillance stands at approximately 116,000.
DIMAMO PHRC plays a vital role in assisting the government in planning services related to health, social issues, and strengthening the evidence base for developing and targeting policies and programs. The site also assesses demographic dynamics such as births, deaths, and migrations, and provides risk sets (e.g., for HIV and cardiovascular diseases) as well as outcome measures for evaluating interventions.
Located at an elevation of 1711 meters above sea level, Dikgale experiences a subtropical steppe climate (Classification: BSh). The district has an average yearly temperature of 23.08ºC, which is 1.86% higher than the South African average. Dikgale typically receives around 57.3 millimetres of precipitation and has 84.31 rainy days annually, accounting for approximately 23.1% of the time.
DIMAMO PHRC places a strong emphasis on community engagement. The Community Engagement (CE) unit is responsible for developing and implementing strategies that mobilise community members to contribute, advocate, and volunteer in services that support the project's goals. An established Community Advisory Board (CAB), comprising community members and leaders from the study area, provides guidance and strategies for planning, facilitation, and development services. Together, the CE unit and CAB create and implement a long-term community engagement plan, ensuring consistent and effective communication, engagement, and feedback. DIMAMO PHRC utilises a bulk SMS system to communicate with community members, including the dissemination of public service announcements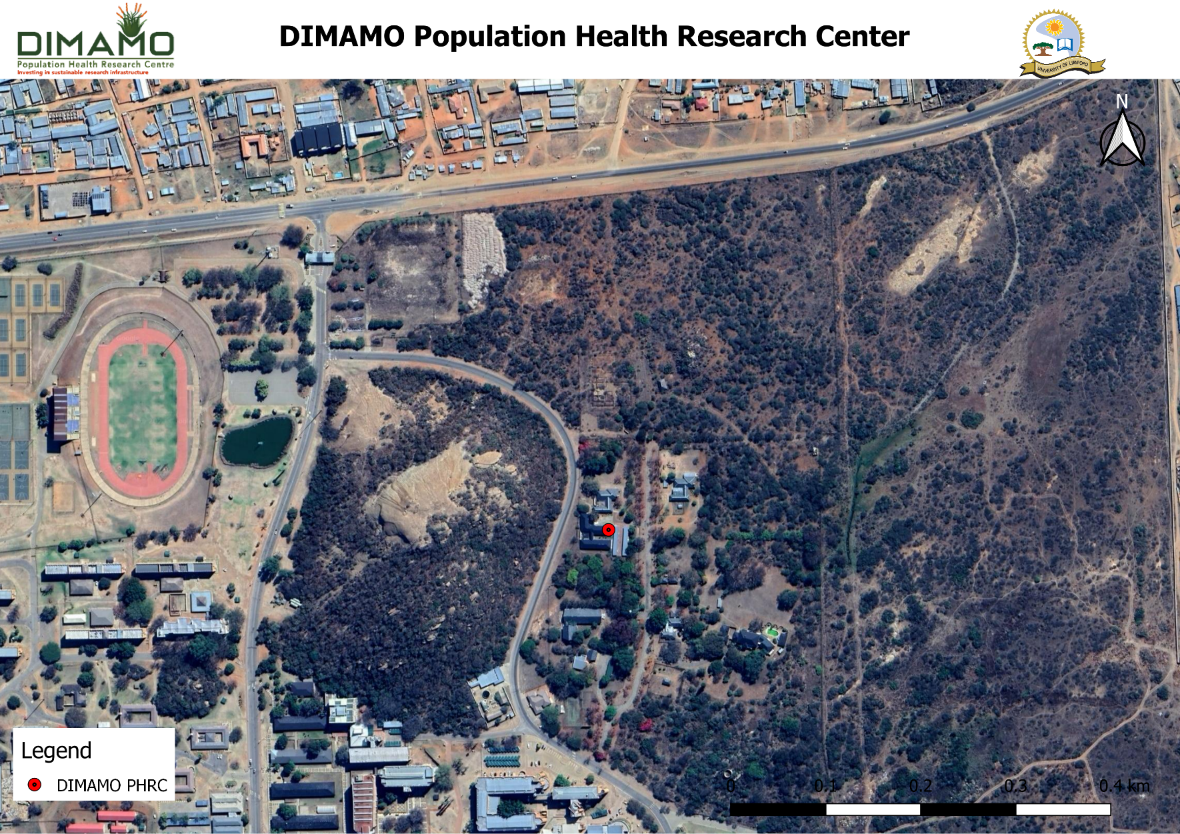 Contact DIMAMO
Get in touch via eric.maimela@ul.ac.za